I went for a track day at
Road America
in Elkhart Lake, Wisconsin, just north of Milwaukee. This is a fabled track and they host many professional racing events here and that allure drew me to the track. It's a high speed track and my bike is not the best suited for its long straights. I have a 600 cc sportbike and a 1000 cc bike would be better suited. But it was still very exciting to ride the track. The week after our track day, the professional AMA race was held at the track and it was exciting to know that I had ridden on the same track as them.
This was my first track day of the year and I was taking it slow as I had another track day the following weekend. I finally got back to dragging knee around the corners, which I have been scared to do since my first crash last July at a track. It's always a bit unnerving when your knee puck touches the ground for the first time after a long gap. Then I quickly got back to loving it and I felt I rode well. I even put a few passes on bigger engined bikes coming out of slow corners. We call them parker-screamers, because inexperienced riders on big bikes go so slow in the corners it feels like they are parking the bikes and then they scream wide-open-throttle on the straights.
Here's a short clip of one lap around the Road America track.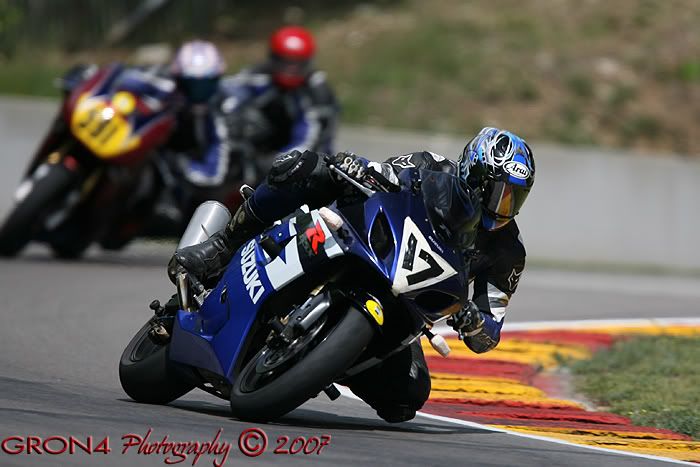 (Picture Courtesy Gron4.com)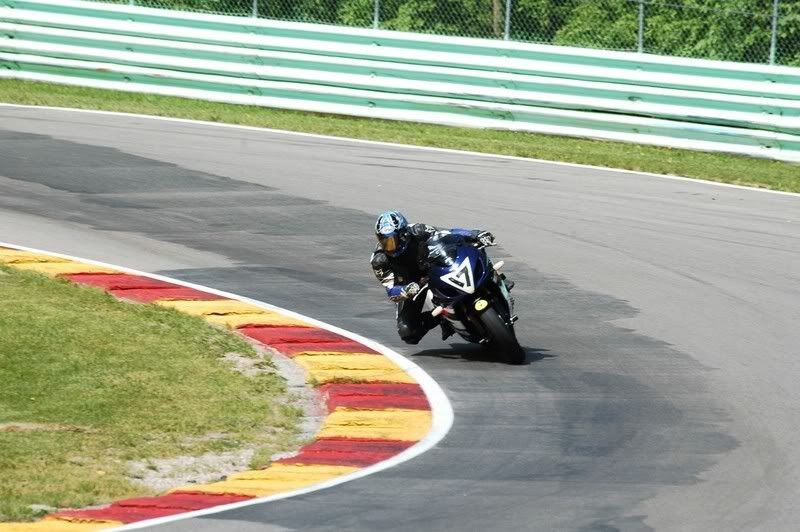 (Picture Courtesy Alex)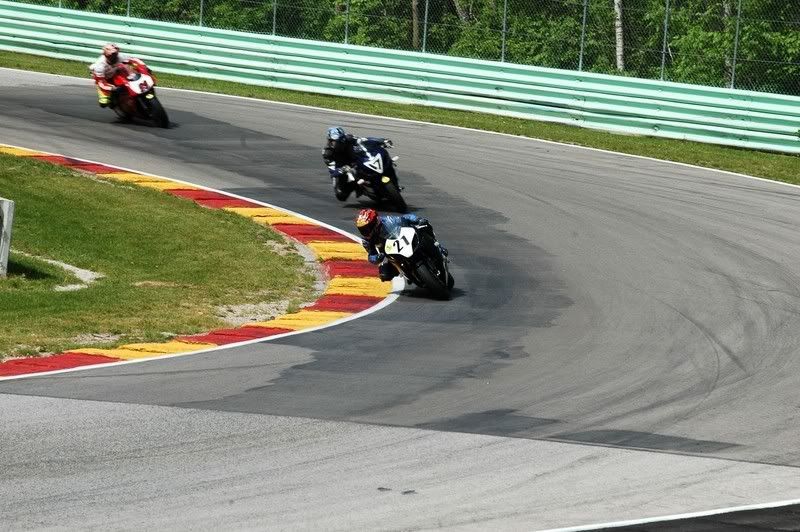 (Picture Courtesy Alex)