I did a weekend of track riding at
Blackhawk Farms Raceway
, which is just north of Rockford in Illinois. This time I went with Dan, Aileen and Andy. Aileen would be taking her new Suzuki GSX-R750 to the track for the first time and Dan would be there on his Honda CBR1000RR. Andy was just tagging along as he's track bike-less for now. We figured this would be good practice for getting in the groove for our upcoming ten day sport-touring trip to Colorado and Utah. How we figured that, don't ask... cause you can't really take everything you learn on the track to the street, except maybe good body position and learning the limits of your bike. So, I guess that's a lot in the end.
We drove up Friday night to setup camp and out pit area for the weekend. We're allowed to camp for free on the track site itself next to the pits. Bad weather was predicted for the weekend, and it did rain, but it dried up really fast after each monsoon-like downpour.
By the afternoon of the first day I had figured out what was slowing me down around the track: I was letting of the gas and coasting through the corners instead of driving the throttle through the corner. Once I realized this, I immediately got a little faster and was consistently touching knee where I wanted to around the track. And I wasn't so scared of crashing in each corner by now. I was quite comfortable leaving the pits and in general felt good to be out on the track.
I found a rider, Matt on a Yamaha R6 from Milwaukee, in my group (Intermediate) whose pace was close to mine and we tagged along to pace each other during our sessions. I was a tad faster in some corners and likewise, he was faster in other corners and I believe we helped each other go a little faster. It was good fun. I was also playing around with different camera angles using my helmet camera and captured a rear view shot of Matt, a rider view of myself and other views.
And I really do like the track layout at Blackhawk. It's easy to learn how it flows, but it takes time to get on the right racing line around the track. I also love being leaned over for extended periods of time, like in the Carousel or Turn 4 through Turn 5. I'll probably go back once a year to this track...
Here are some pictures from the weekend and there's on-board video at the bottom:

Our pit area (where we park the bikes inbetween sessions on the track). That's Darren and Ron along with me. It was reasonably hot and humid prompting me to remove my two-piece leathers as soon as I got done. A one-piece leather suit, like Ron has, is much harder to remove and put on, so those guys just suffered.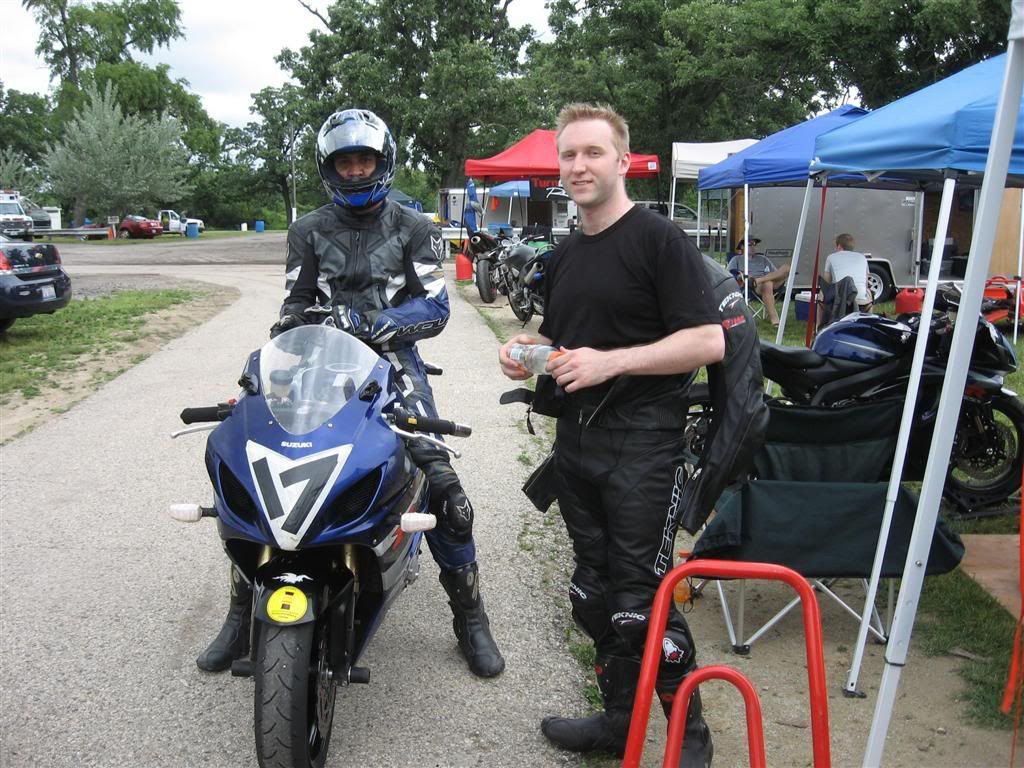 Getting ready to go out for my session



Moi, coming down the front straight just after it had rained.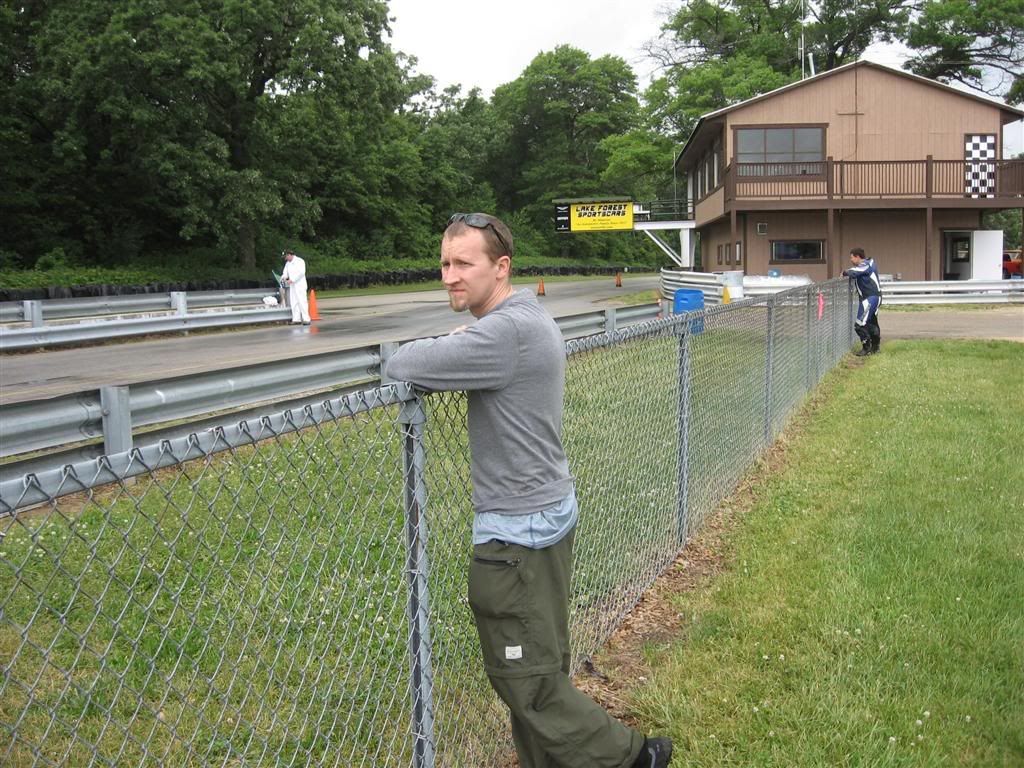 Andy, watching from the hot pit area.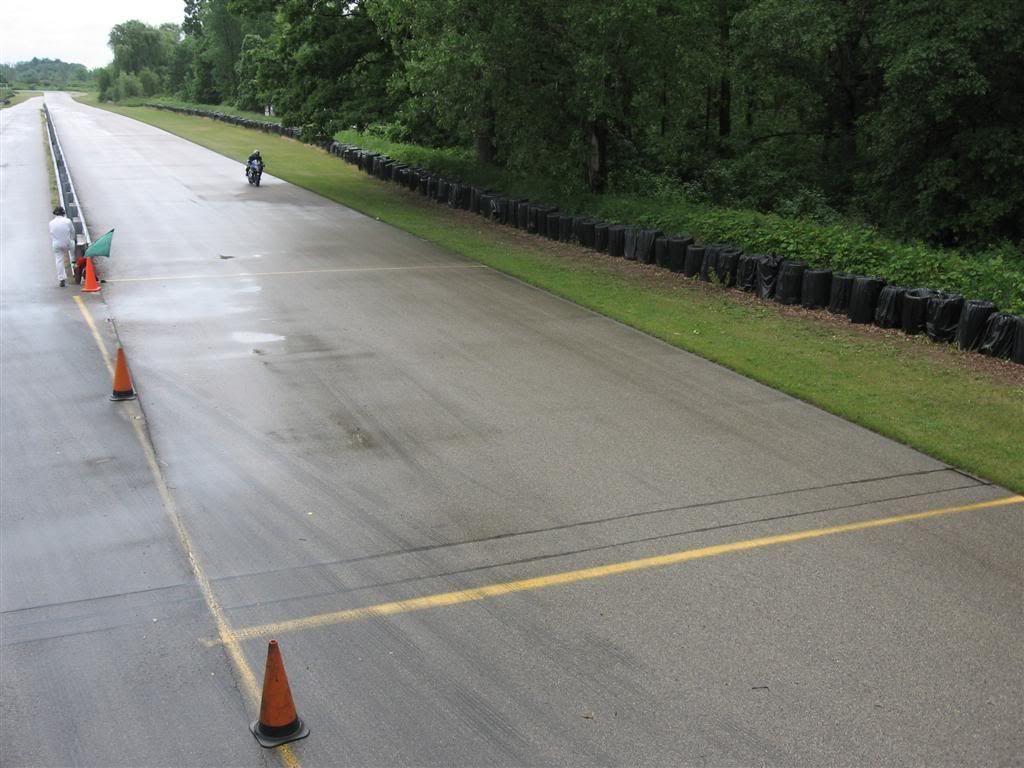 Moi, about to cross the start/finish line.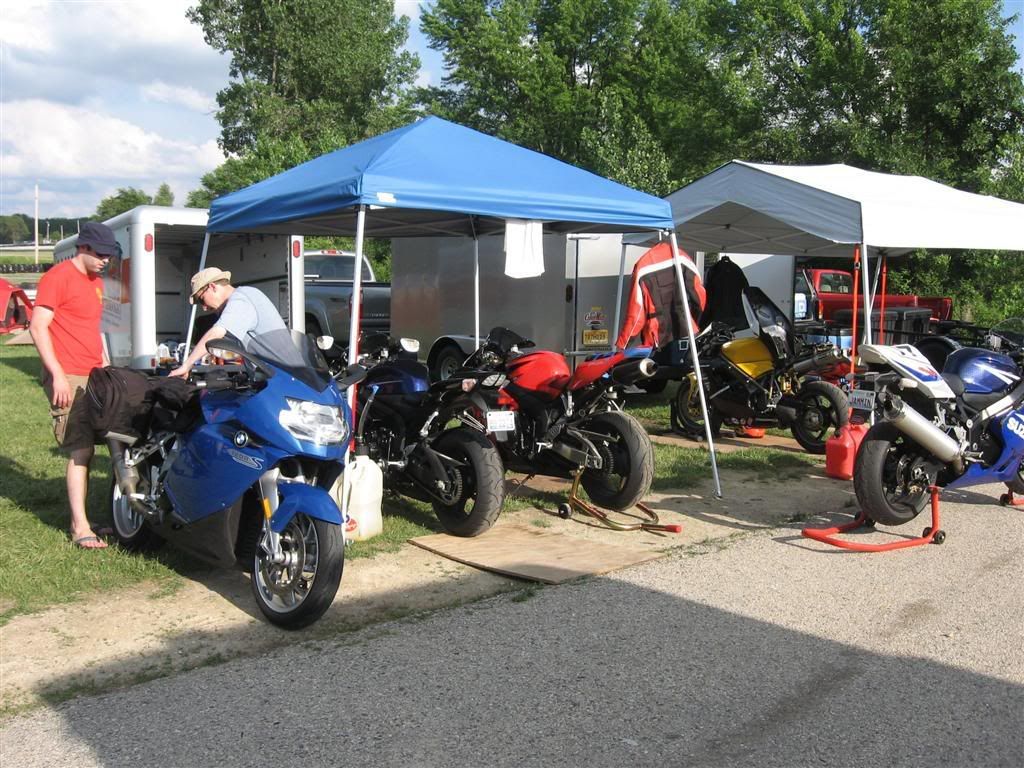 Our pit area with the sun out



Ron, taking a nap after a really tiring day on the track. He just fell asleep right there on his hand.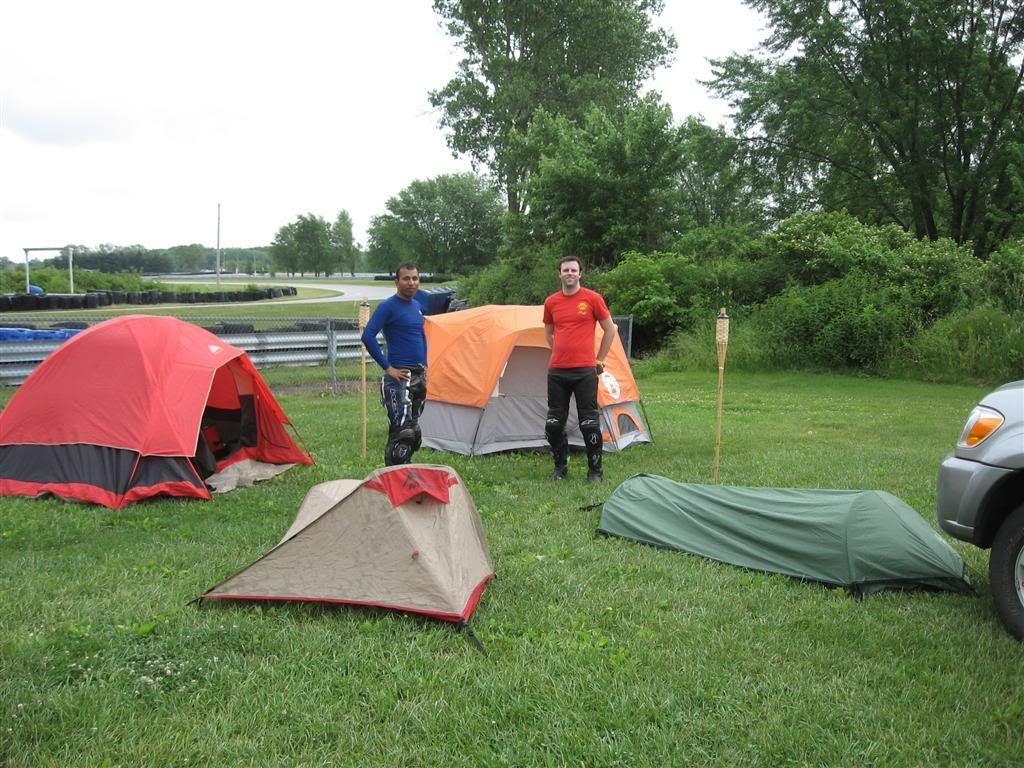 Our little Tent City behind the pits. Andy and Aileen were trying out their new light-weight tents that we'd be using on our upcoming Colorado trip. Dan and I got the luxury two-person tents.



Dan, on the track.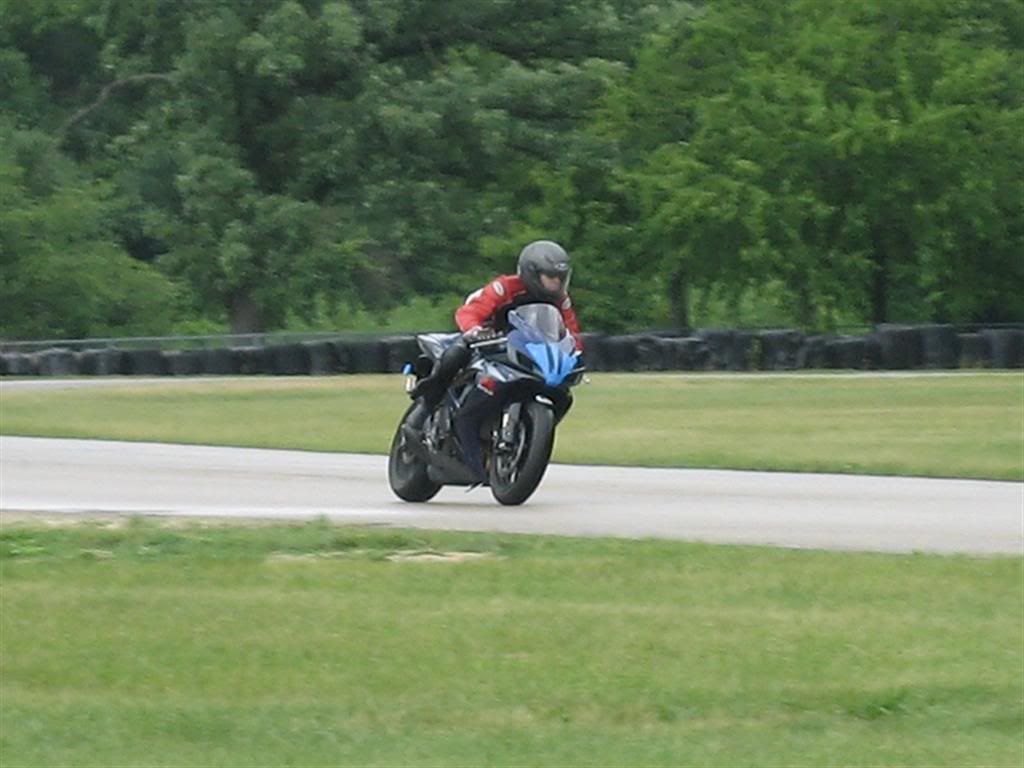 Aileen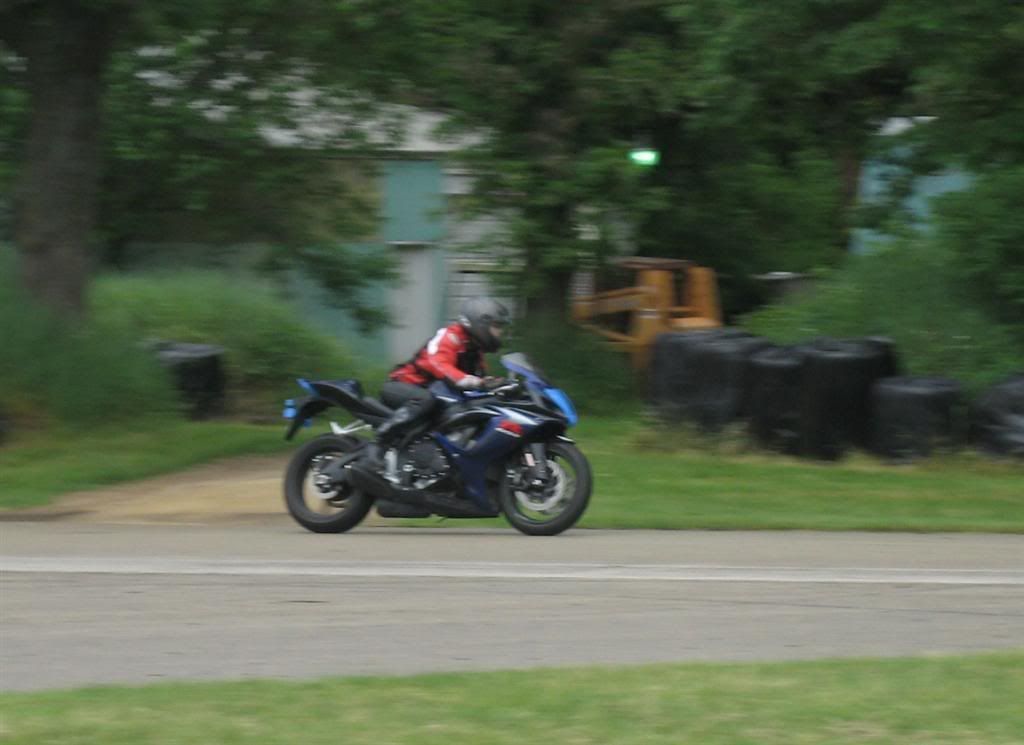 Dan, coming down the front straight.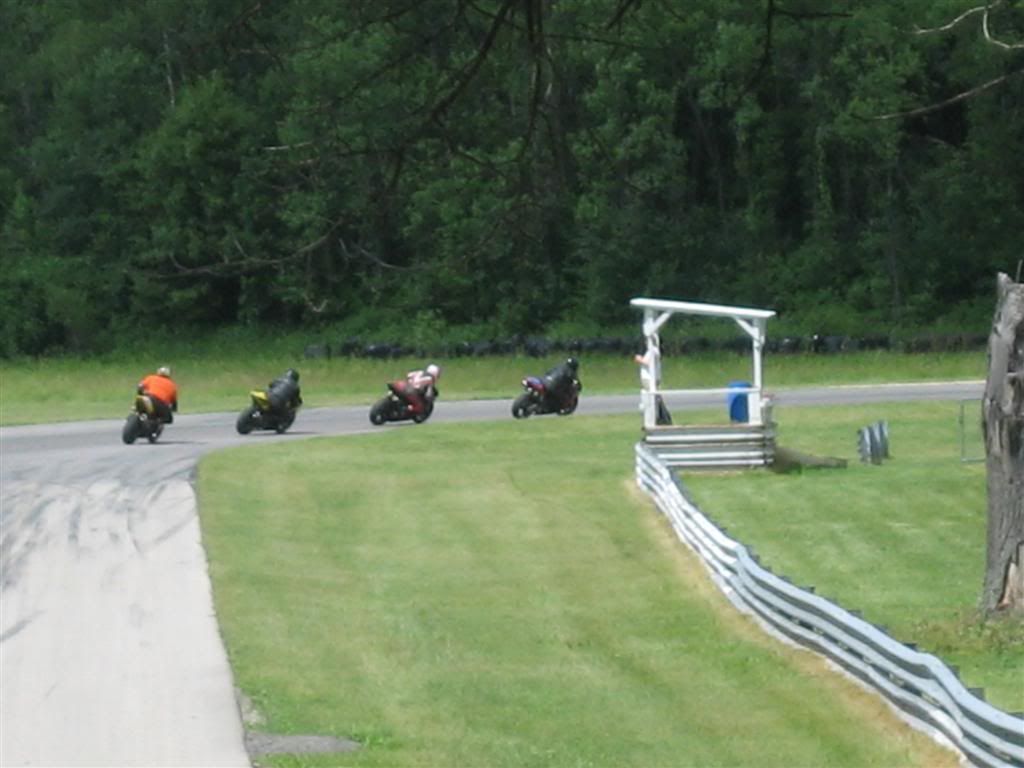 Dan, leading a few riders around turn 1.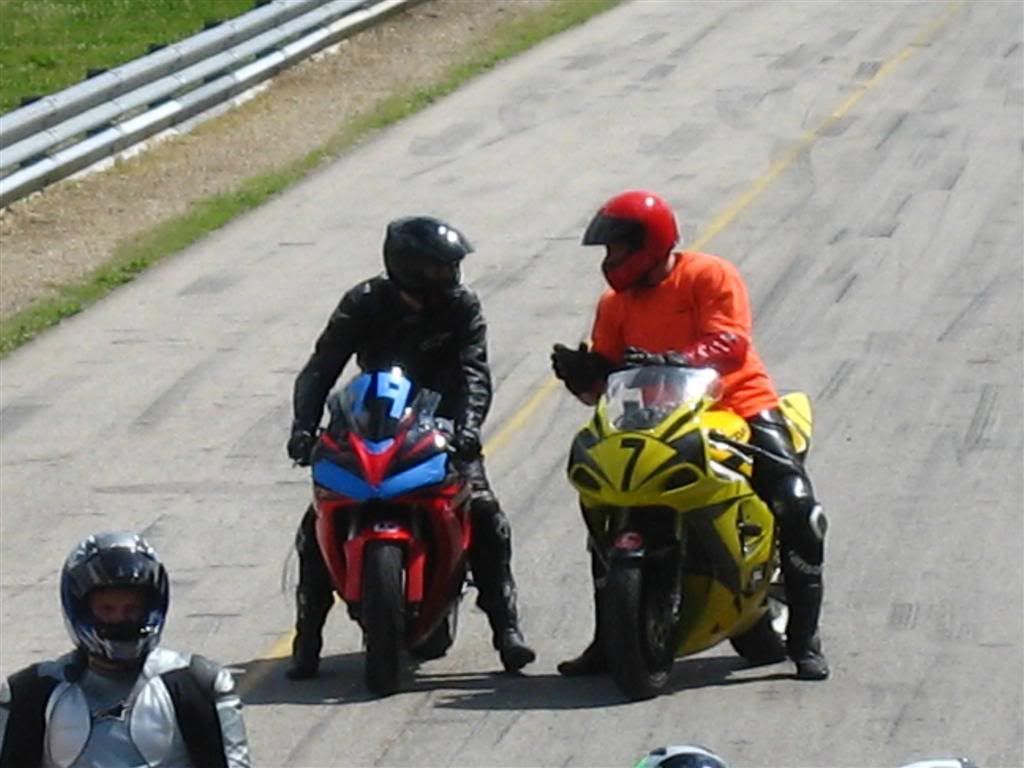 Dan, getting some instructions from a Control Rider (on-track instructor).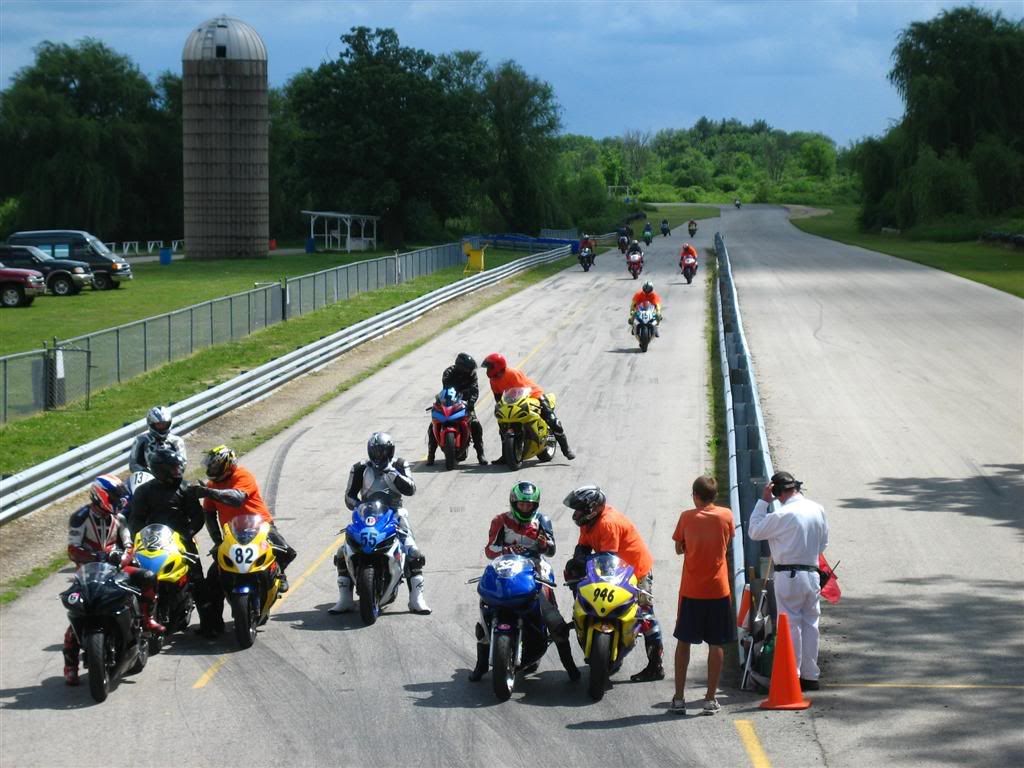 The Hot Pit. Everyone came in due a Red Flag incident on the track.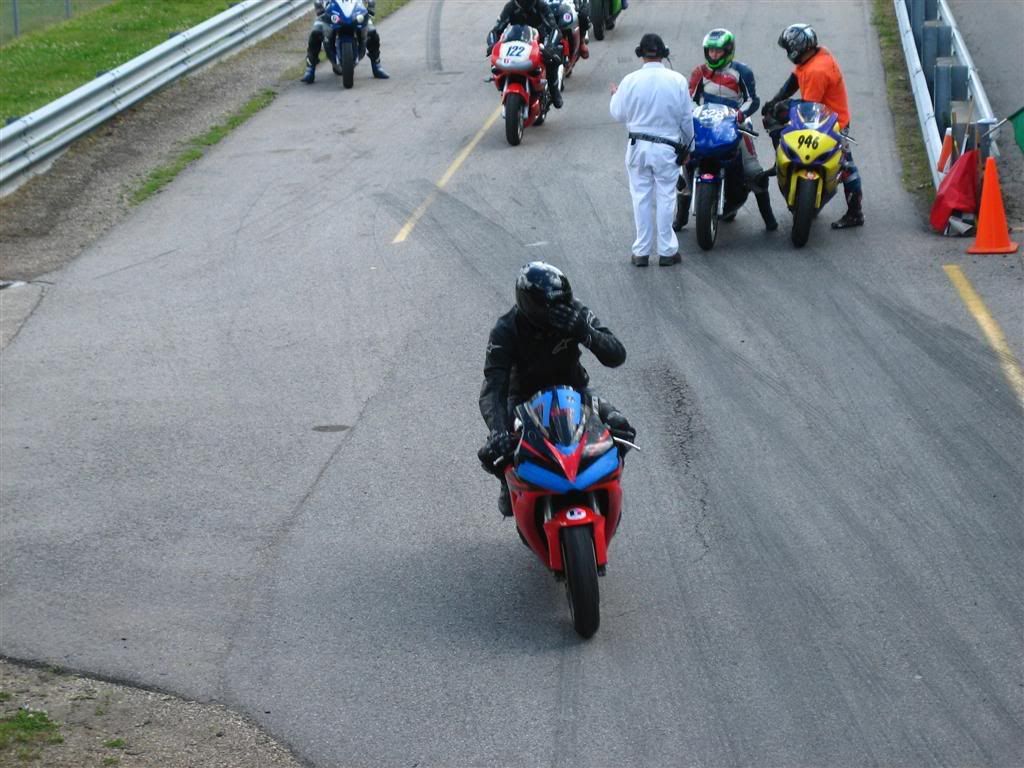 Dan, heading back on the track once the Green Flag was out.



The Blend Line - yellow line that entrants to the track must not cross to prevent a collision happening with riders already on the track.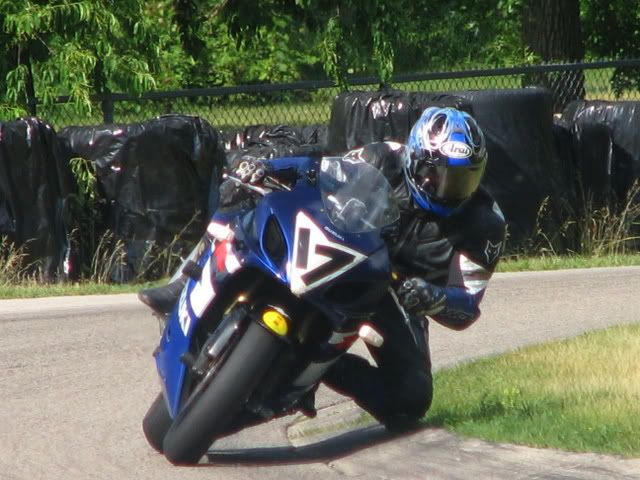 Me, coming around Turn 4 (Photo courtesy Nolan)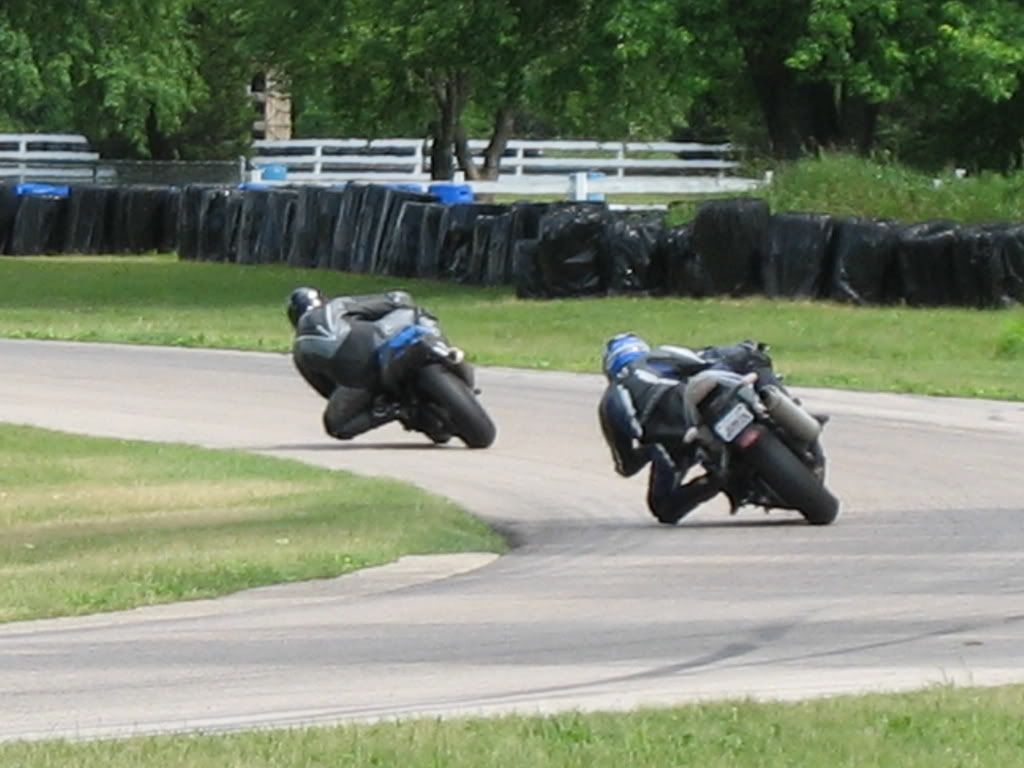 Chasing Matt around Turn 5 (Photo courtesy Dan)



Between Turn 4 and 5 (Photo courtesy Alex)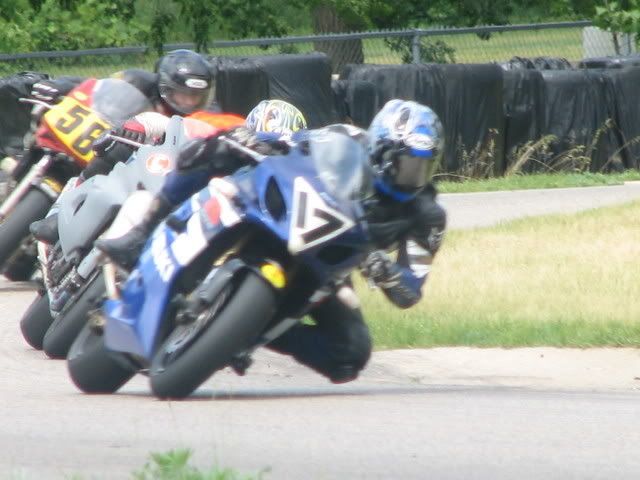 Coming around Turn 4 (Photo courtesy Nolan)



Between Turn 4 and 5 (Photo courtesy Alex)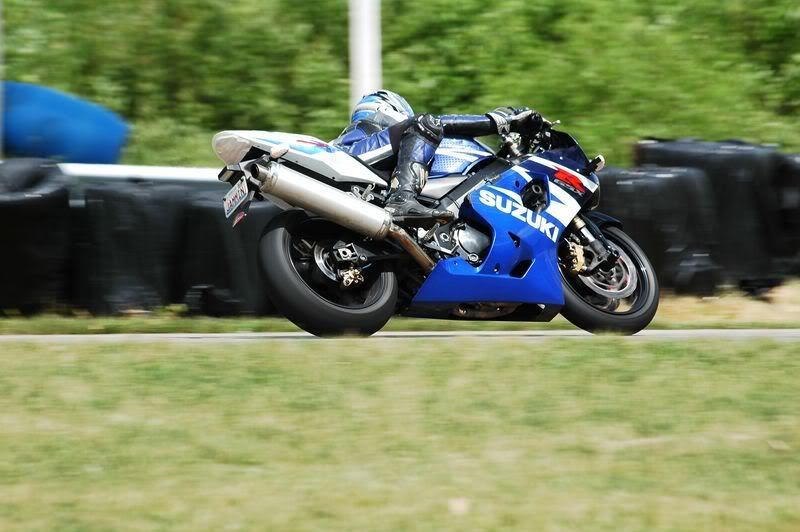 Between Turn 4 and 5 (Photo courtesy Alex)



The Track Map

On-board video:


One Hot Lap around Blackhawk Farms chasing my buddy Matt on a Yamaha R6


Rear View looking back at Matt


Rider View with the helmet camera mounted above the speedo looking back at my upper body. Note that you can see the reflection of the track on my visor...


Working with Control Rider Ron Hix for a few laps where he was trying to show me the best line around the track.